R&D Services and Capabilities
We offer contract research services in following areas –
Organic Chemistry

Pharmaceutical Chemistry

Medicinal Chemistry
SynThink is your partner for contract research and development (R&D services) in all areas of Organic, pharmaceutical and Medicinal Chemistry. We provide an opportunity to accelerate your advances from discovery to the pharmaceutical product pipeline. SynThink is a partner in your R&D projects. Senior management is involved in your project at all stages to provide an efficient and comprehensive strategic outsourcing relationship.
SynThink Research Chemicals is leading manufacturer and supplier of Pharmaceutical API Impurities & Metabolites in India
Our custom synthesis expertise: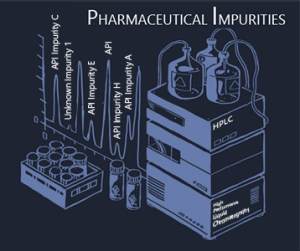 Boronic acid synthesis and couplings
Brominations
Deutorated Compounds
Chiral synthesis and separations
Friedel Crafts reactions
General organic and small molecule synthesis
Heterocyclic chemistry
Hydrogenation (up to 100 psi)
Metabolites/impurities
Nitrations
Organometallic chemistry
Oxidations
Peptide/amino acid synthesis
Pesticides
Polycyclic aromatic hydrocarbons
Photochemistry
Pressure reactions
Steroids
Sulfonylations
Thiols
Toxic/potent compounds
Ugi reactions
Wittig reactions
Business models / Project Modes
SynThink conducts projects that range from simple one step synthesis of known compounds to multistep synthesis of complex unknown molecules. SynThink offers mainly three modes of operations for R&D services:
These projects are conducted under the terms of a Purchase Order issued by the client. Such project involves preparation of amounts of compounds that have already been described in either the public or proprietary literature and for which synthetic procedures are available. In certain cases, closely related unpublished analogs may also be amenable to this approach. Purchase Order projects are invoiced and paid for once the project is completed and the product delivered to the client.
These projects are conducted under the terms of a proposal that delineates the level of effort required by experienced M.S. / Ph.D. scientists working full time on the project at the bench. These FTE (Full Time Equivalent) projects generally involve more complex or longer-term projects. Generally, the compounds being synthesized have not been described in any literature. Synthetic pathways to these compounds may need to be designed before being executed. This FTE approach allows our clients the flexibility to change goals and priorities on an immediate basis. FTE projects are generally invoiced monthly at a set FTE rate.
FFS projects involve projects like compound characterization, compound structure elucidation and Impurity profiling etc.
Moreover, SynThink is open to discuss the pricing structure and is flexible to meet the clients R&D services needs.
SynThink is your partner: We look forward to learning what your needs are and presenting our R&D services capabilities to you. We will then sign a Confidentiality Agreement that will allow mutual sharing of proprietary scientific information concerning the R&D project. We will study the information that you make available and will conduct a literature review. We will then provide a comprehensive written proposal. We anticipate that you may require changes or modifications to the proposal prior to acceptance. Once the changes are mutually agreed upon and our proposal is accepted, the work is scheduled at SynThink and assigned to a Project Leader and a full time bench scientist who is assigned to conduct the laboratory research work.
We view ourselves as a part of your own research and development effort, therefore we are responsive to changes and redirection as the work progresses. This approach is designed to facilitate incorporation of any new information that you may obtain during the work. You may therefore redirect efforts at SynThink as the project goals demand.
We are very aware that the R&D services that we provide are generally dovetailed to very tight schedules in place at our client companies. Therefore, our reports and communications are designed to keep clients fully informed of progress, including successes and difficulties encountered. Reports can be provided on a regular basis in written form, through face-to-face communications, through on-line exchanges or via telecommunications. In addition, for more complex projects SynThink can provide a detailed report to our, or your, secure server. This report provides a continually updated record of priorities, status of ongoing work and anticipated completion and delivery dates.
Upon completion, the synthetic products are provided together with all appropriate documentation, including Data Sheets and copies of all relevant spectral and analytical data. Formal reports that include detailed synthetic procedures as well as spectral and physical details for intermediates along the synthetic pathway can also be provided. Any additional information, either for preparation of publications or submission of patent applications, can also be provided. We place a strong emphasis on good record keeping. Experimental details for projects are available at all times.
SynThink is fully aware of the importance of confidentiality and the protection of our clients' intellectual property rights. All research and development undertaken for our clients is the sole property of the client and is regarded as proprietary and confidential. Any discoveries, improvements or developments that we make in the course of our work for our clients are solely the property of that client. SynThink retains no rights to discoveries, inventions, or information gathered during the work (only applicable in case of FTE and FFS projects).